What can Pro Master do for you?
Faucet Repair and Replacement
Jim can repair or replace your current faucets. Please call Jim for all of your leaking or mal functioning faucets. No job is too small for Jim. As a customer, you can provide your own fixtures and I will install them providing you with a one year warranty on labor. If Pro Master Plumbing provides your fixtures, the parts and workman ship will be covered for two years under my warranty on parts and labor. Jim installs fixtures working with vendors offering you brand names such as Kohler, American Standard, Delta, Moen, Price Pfister and Grohe. Please remember Jim will also provide other brand names and has access to many spare and repair parts. Jim has experience in remodeling, repairing and restoring bathroom and kitchen faucets.
Toilet Repair and Replacement
Jim can winterize or un-winterize your house. We can replace your old inefficient toilets with high functioning water efficient low water consumption toilets. Jim can install comfort height toilets to increase safety for the elderly or handicap. Jim works with toilet vendors such as Kohler, Gerber, American Standard, Crane, and Toto. Call Jim to repair plumbing issues such as leaking wax rings, mal functioning fill valves or worn out flapper valves, if you need your toilet rebuilt or require a flush-o-meter PMP is the number to call. You can provide your own fixtures and have a one year warranty on labor or a two year warranty if PMP provide your toilet.
Water Heater/Water Softener
Now is the time to replace and update your current water heater. The government is offering tax incentives for qualifying "Hi Efficiency" water heaters installation in addition some local energy companies will offer rebates on "high efficiency" water heaters. Let PMP work with you and help you take advantage of the stimulus package the government is offering on "tank-less" water heaters and 90 plus high efficiency water heaters. PMP works with Rianni, AO Smith, Rheem, Bradford White, State as well as several other water heater vendors.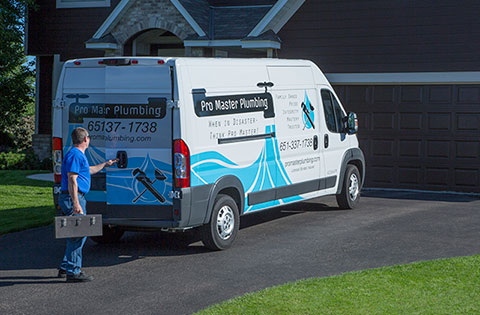 PMP installs all water softeners and provide a free no obligation water hardness and iron test to determine your water softener needs. PMP installs customer/home owner provided water softeners as well as PMP provided. PMP will provide a two year warranty on all PMP provided and installed water softeners. PMP has a one year warranty on customer provided equipment.
Drain Cleaning and Inspection
PMP will clean the drain lines of bathtubs, lavatories, toilets, floor drains, kitchens, urinals, laundry lines and showers.
Sump Pump and Sewage Ejectors
PMP handles all major brands of pumps to move your clear and drain water, just call for details. PMP works with major brands including Pro Flow, A.Y. McDonald and Hydromatic.
Bathroom and Kitchen Remodeling
PMP can provide and install all of the fixtures for your bathroom and kitchen. As a full service plumber, Jim can handle all of your plumbing needs in the bathroom and kitchen. Please take advantage of Jim's 22 years of plumbing experience to help you with design and layout of your plumbing fixtures. He can help you avoid making common mistakes on fixture and faucet placement and ergonomically correct kitchen and bathrooms.
Gas Piping
From hooking up an oven, range, boiler, cook top stove or water heater to installation of complete system, Pro Master Plumbing can meet all of your gas piping needs including assurance you meet code compliance, Give me a call for a fee quote.